Yorba Linda, CA Location
About Canyon Tile Floor Cleaning
"Industrial Strength Cleaning Comes Home"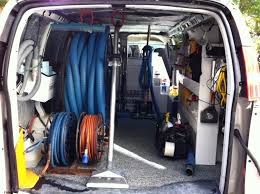 We at Yorba Linda  have extensive experience in Yorba Linda, CA Location  specializes in Carpet, Tile Floor and Upholstery Cleaning including Marble, Limestone and Travertine Honing and Polishing. Our Powerful Truck-mounted Cleaning units allow us to service any size or shape facility.
Our company has over 25 years of experience in Yorba Linda for carpet and tile floor cleaning industry. We provide customers with reliable solutions for all of their carpet cleaning and tile & grout cleaning needs. Our company also offers upholstery cleaning, marble/Travertine floor polishing, and wood floor refinishing services that our customers can count on. Our BBB rating is an A, and we are happy to have over 12,000 satisfied customers. Our customer reviews are positive, and we always believe in offering quality services. We have powerful industrial strength cleaning equipment that we use for all of our services.
Tile & Grout Cleaning Services – Yorba Linda, CA
We offer professional tile & grouting services in Yorba Linda, CA. Our company can make sure that your tile and grout stays clean. We can also handle marble/Travertine floor polishing. If you have porcelain or ceramic tile, we can make sure that is is cleaned properly too. Contact us if you are interested in Limestone cleaning and polishing, VCT/Vinyl floor stripping and waxing, or wood floor refinishing.
Marble/Travertine Tile Floor Polishing – Yorba Linda, CA
Are you looking for an experienced, professional marble restoration service in Yorba Linda, CA and the Orange County, CA area? We have what you need at Yorba Linda Tile Floor Marble Service. Our successful business relies on over 27 years of experience to provide exceptional marble restoration service every time!
Family Owned Business
Located in Yorba Linda, CA, Our company is family owned and operated. We are not a franchise, so that helps us to keep our prices low. We offer commercial and residential services that our customers can trust.
Contact Info:
Canyon Tile Floor Cleaning

22445 E LA PALMA AVE

 

, 

YORBA LINDA, CA 92887

Contact
(714) 784-0806